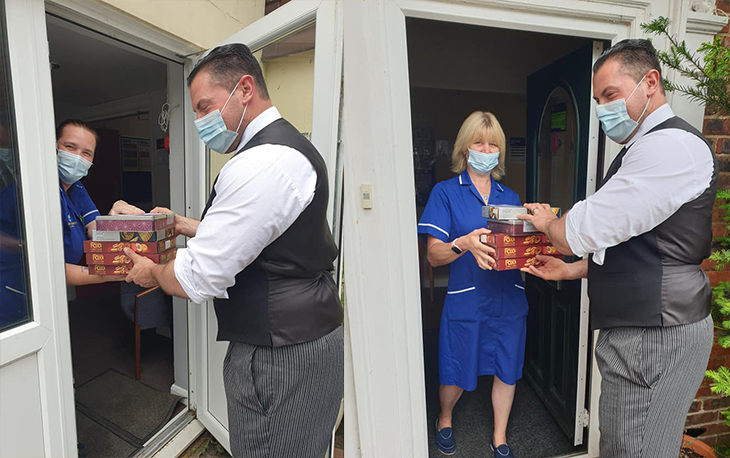 Following the delivery of daffodil posies for Mother's Day Firmager Funeral Service, New Romney decided to delivered boxes of biscuits to the local care homes for Father's Day.
Helen Carr the Senior Funeral Arranger and Administrator at Firmager said "it was the first time for a long time we could have any real contact with the local care home because of the pandemic, it was nice to say hello".
Helen alongside Funeral Director Ashley Brocklebank donated five boxes of various biscuits to Fairways Residential Home, Sandbanks Care Home, Madeira Lodge, Lindau Nursing Home, The Old Rectory Dymchurch, and Creedy House.
All the care homes were extremely happy to see Helen and Ashley again and we're very grateful for the biscuits!