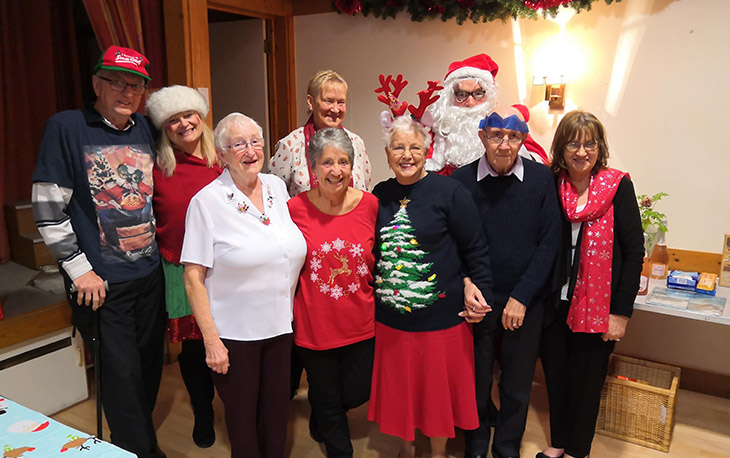 Throughout December Funeral Arranger Helen Carr organised a whole host of community spirited activity for local causes.
Assisted by her colleagues at Firmager Funeral Service Helen supplied biscuits to the fifty members of the Marsh Companions which were delivered to their Christmas party by the team dressed as The Christmas Family. Next were the delivery of tins of sweets and diaries to local care homes and doctor's surgeries and a donation of a bottle of whiskey to St Mary in the Marsh Church bazaar.
December 2019 ended with the annual Memories Service. A multi faith remembrance service for families and others in support of Pilgrims Hospice.
The Firmager's team arranged the event with support and advertising from the Hospice with mince pies, sausage rolls, mulled wine and other refreshments kindly donated and served by the team. All local ministers and celebrants attended.
Funeral Service Operative Trevor Clark transported residents from a local care home in style using one of the limousines to Lydd Airport for their Christmas dinner outing. This is an annual event that staff at Firmager's have been helping with for many years.
A great time was had by all.